As most of you know, it can be tricky to keep toddlers entertained during the summer. Here is a list of fun things to do with a toddler in summer! They will have so much fun.
Things To Do With A Toddler In Summer
1. CARdboard Drive-In Theater
Invite a few friends over this summer for a drive-in movie in these super fun cardboard cars! Kids would love to design and decorate their own cruiser! How fun are the popcorn trays?! Find more car building tips here.
2. Storytime At Library
Get your toddler excited about reading this summer by taking them to story time at the local library or bookstore. It can also be a great way to meet some new friends. You can find a map of all the local libraries in your area here.
3. Chalk It Up!
Chalk up some fun with your Little Picasso by creating chalk masterpieces on your driveway or sidewalk. For an extra bit of fun, make your own environment-friendly chalk paint.
4. Wet 'n Wild
Get a little wet 'n wild this summer by playing in the sprinklers with your toddler. No need to go to splash pads and water parks when you can have just as much fun in your front yard. For an especially fun time, you can make your own waterfall sprinklers. Check out the DIY instructions from from Lindsay & Andrew.
5. Star Tours
Go on a tour of the stars with your little Astronomer by spending an evening stargazing under the sky. Take some time before heading outside to read books about stars and have fun making or drawing your own constellation examples. Get more ideas and info from Edventures With Kids.
6. Make Way For Ducklings
Take your toddler to a nearby park or pond to feed the ducks. Creating happy memories of feeding ducks with Mom or Dad should be something every child gets to experience. But while you're building those memories with your toddler, remember to also be careful of WHAT you feed the ducks. Most of the foods we traditionally think of sharing with our feathered friends (popcorn, bread, crackers, etc.), are actually the worst foods for them! Read more about how to better feed those duckies here. This is one of my favorite things to do with a toddler in summer!
7. Goat to the Farm
Spend an afternoon at a local farm. Many farms will offer tours and have petting zoos that you can enjoy with your little one. Check out the database of farms on Localharvest.org to locate farms nearest your home.
8. FAIRly Fun
Enjoy a night out at the country fair. While some of the games and rides may not be appropriate for toddlers, there are plenty of alternative activities made just for younger children. Try the carousel, pony rides, petting zoos, and inflatable bouncers. Visit Countyfairgrounds.net for a list of fairs in your state.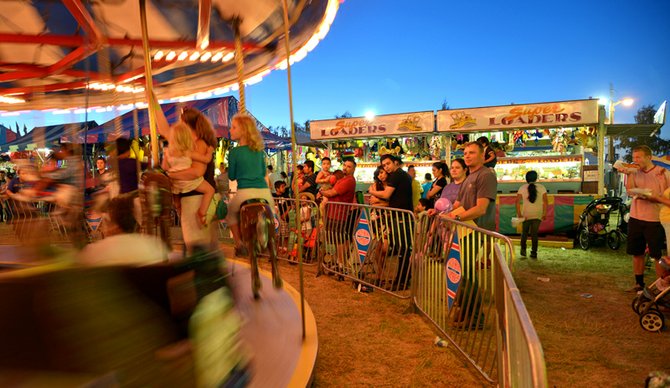 9. Man the Fort!
Man the fort this summer by, well, building the fort. I don't know what it is about building a tiny space out of blankets, sheets, and pillows but it sure is a hit with Little Engineers! Turn the space into a reading nook, movie theater, or tent to create some extra special summer memories. Get some fort building tips here.
10. We're Going On A Bear Nature Hunt
Head outside for a nature hunt! Your Little Explorer will love the challenge and you can easily turn it in to a learning activity as well. Double points for Mom! Download a free nature hunt card here.
11. No Scream, Ice Cream
I'll admit that when I first heard the idea of making ice cream with a toddler, I scoffed. But after hearing how successful others were with the activity, I decided to give it a try and I have to say, it went pretty well! I recommend using zip-top plastic bags instead of regular push and seal bags. Read more tips and suggestions from Busy Toddler.
12. Come Fly With Me
Have a fun afternoon flying kites in the park. After having fun with a real kite, let your toddler have a turn as well. However, since flying a real kite will most likely be too tricky for little arms and legs, let them be more successful with a plastic bag. Plastic bag kites are surprisingly fun!
I hope you enjoyed this list of things to do with a toddler in summer! Looking for more ideas? Check out this post on dollar tree toys perfect for summer fun.