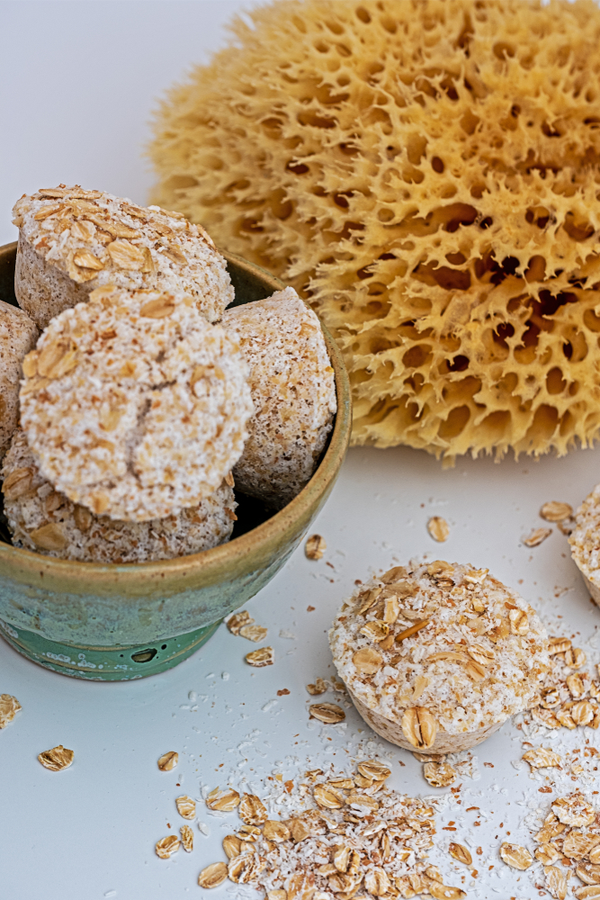 8. Oatmeal Bath Bombs
DIY oatmeal bath bombs are fun to make and good for the skin. Ingredients include baking soda, citric acid, Epsom salts, finely-ground oatmeal and corn starch. If you have kids who suffer from eczema, oatmeal bath bombs are sure to soothe itchy skin.
Now that you know how to make homemade bath bombs for kids that are safe, you should also know how to kid-proof your bathroom before the next bath time rolls around!